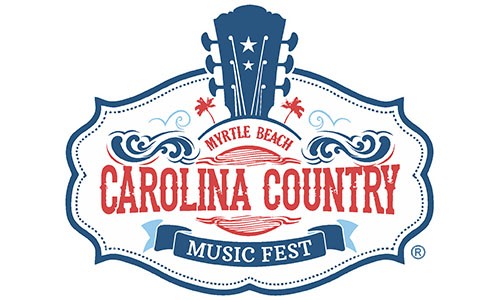 Here at Bay View Resort we pride ourselves on location.  Our expansive oceanfront rooms allow for you to feel comfortable in your vacation home.  The balconies allow for some of the best view of the Atlantic Ocean and the famous Myrtle Beach Boardwalk.
But, if you plan to be here in early June and are a country music fan, you will be steps away from the venue for the Carolina Country Music Fest.  Don't worry about driving, parking or catching a shuttle, Bay View Resort is just a short couple blocks away.
Plan early for the East Coast's largest 3-day outdoor country music festival in June party will feature more than 30 of your favorite artists starting June 6-9, 2019.  This is the perfect way to kick off your summer and make some memories with your closest friends.
This year the Thursday night kick-off concert is one you won't want to miss.  The feature artist is Alabama.  Maybe they will even play a song they wrote about Myrtle Beach.
"Got the top down and the traffic's slow
Sun fun week and, we all go
Where the girls are sunnin' and lookin' good
Well i never met 'em but i wish i could
And we'd go dancin', shaggin' on the boulevard
We'd go dancin', shaggin' on the boulevard"
If you've never been to the Carolina Country Music Fest – get ready for a truly unforgettable experience. It's always a crazy good time, but for the festival's fourth year, the organizers are taking the event to a whole new level. There will be three stages packed full of the best bands and the strongest performers, all against a backdrop of gorgeous coastal scenery. You can stand on your feet to cheer for your favorites, or relax on a blanket and enjoy a cold one or two as you sing along. There will be VIP areas with awesome swag and even a zip line for concertgoers.
You may have been to some music festivals where you had to sleep in the car or set up a tent. But the beauty of CCMF being in Myrtle Beach is that you have great options for places to stay. One of the most popular places to kick back in is The Breakers, with its spacious rooms and views overlooking the Atlantic. Plus, when you're not at the festival, you can relax on the oceanfront pool deck or soak in one of the countless hot tubs. And, you'll have prime access to the beach.
Add this to your calendar: The CCMF festivities will begin with the McDonald's Kick-Off Concert on Thursday, June 7, at 6 p.m., then you can enjoy three full days of music on Friday, Saturday and Sunday, June 8-10. On all three full festival days, live performances run from 1 to 11:30 p.m. on the three fairgrounds stages. Attendees can purchase general-admission and VIP passes for admission, and fans are encouraged to bring beach blankets for seating. Get more details on the festival at carolinacountrymusicfest.com.
Plan your stay today at Bay View Resorts and get your festival tickets!